Free delivery over 50€ in France
Free delivery over 50€ in France and 150€ in EU. Due to high temperatures, international deliveries are suspended.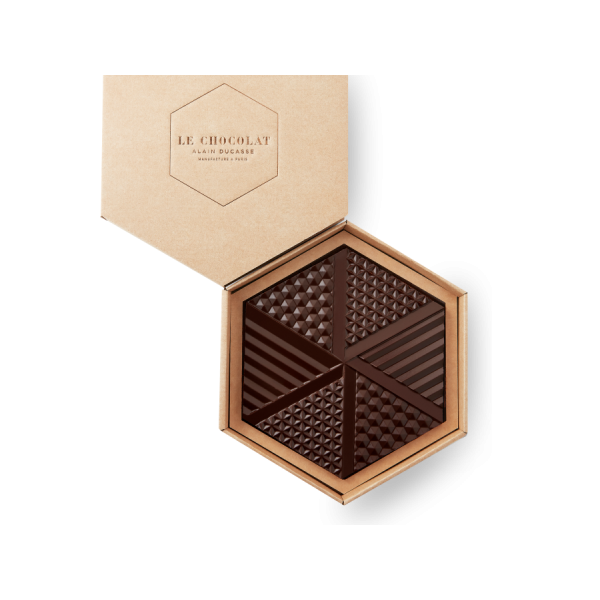  
Hexa-To Share - Dark
200g
This chiselled dark chocolate hexagon is decorated with geometric shapes that evoke Christmas. Made with nuts and candied fruits, it will bring a touch of charm and elegance to the festive table. Nestled in its box, it is just waiting to be shared by the family.
An exclusive creation by Pierre Tachon
You may also like
The combination of our 4 crus – Peru, Ecuador, Madagascar, Sao Tome – in a sorbet will surprise you with...

In this new version the Christmas tree becomes hexagonal. The hexagons are made of milk and dark chocolate,...

In dark chocolate or milk chocolate. A praline-almond bar covered in chocolate and adorned in all its...