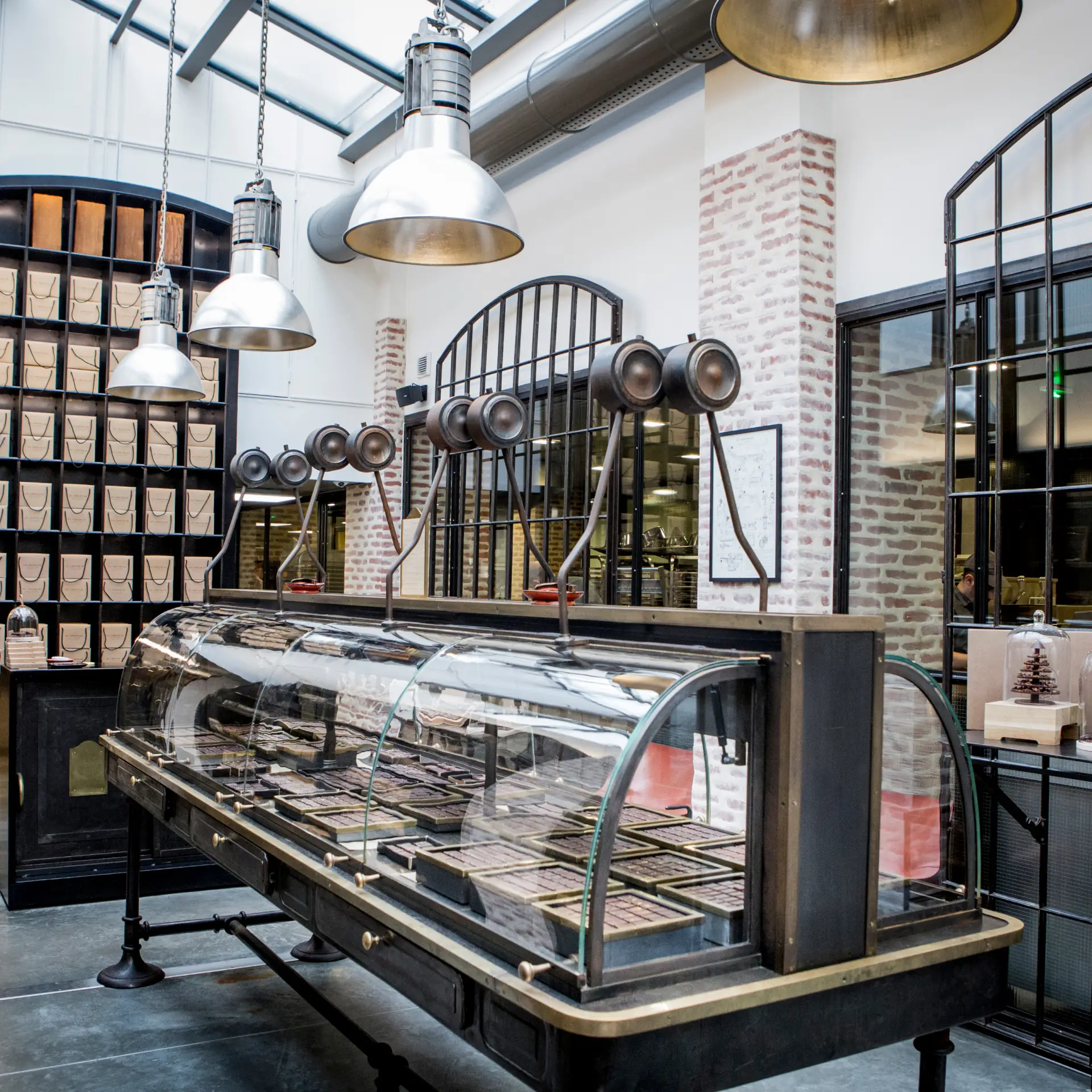 A valued know-how in the heart of Paris
In the heart of the bustling Bastille neighborhood, we enter into a unique place: "Le Chocolat Alain Ducasse", one of the only Parisian workshops wherechocolate is traditionally handcrafted, from bean to bar, with "vintage" machines using traditional methods. The Alain Ducasse chocolate Manufacture is born from the desire to return to the source, the very essence of what chocolate is made of: precise, meticulous and creative work, a craft that works with bespoken machinery, a drawn-out process. In a world in constant motion and at an increasingly rapid pace, this environment returns to a slower, more patient time.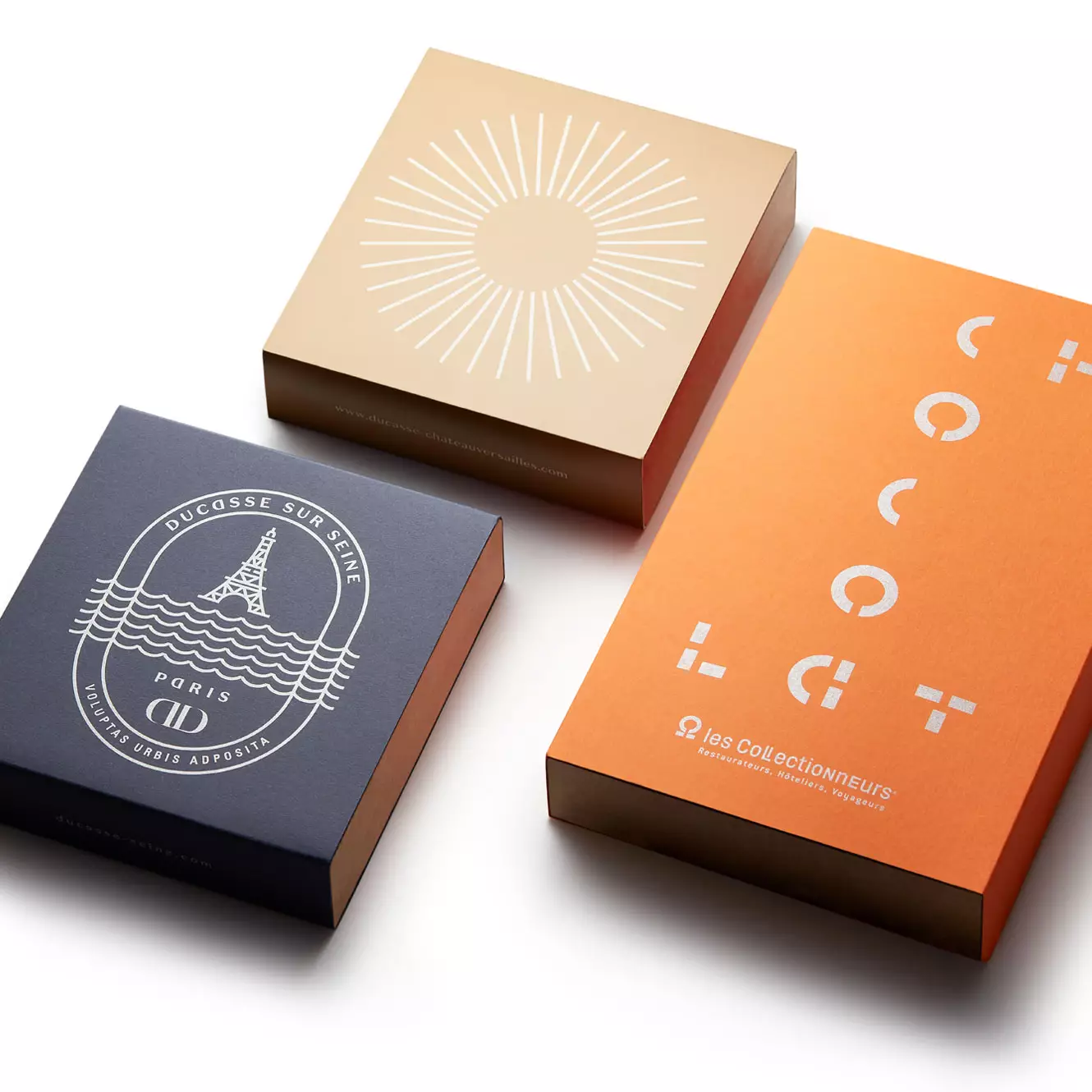 Our bespoken services
CORPORATE GIFTS
Our corporate team is at your service to assist you in all your projects. Your dedicated interlocutor will help you select the perfect gift according to your needs and your budget.
WORK COUNCILS
Our offer dedicated to works councils allows all your employees to benefit from preferential conditions all year long. Grouped orders, exhibition and sale on your premises... Contact our sales team to find out more about your advantages.
GIFT VOUCHERS
Offer gift vouchers to spend on our e-shop. With their personal code, your employees will be able to fill their basket according to their heart's desire. A quick gift, fully customisable for which you can define the amount. Lead Time : 1 to 3 weeks depending on the activity after your order confirmation.
Customized Gifts
Custom Paper Sleeve or Paper Band
Dress up our boxes according to your wishes!
Create a sleeve or a band with your image, your colours, your logo and
the message of your choice.

Message Card
To go along with each of your gifts, we create and print your personalized message (with or without logo). We can also insert your personalized cards in your boxes.

Personalized shipping
We will take care of the delivery to one or multiple destinations (business or personal addresses). We will provide you with a means of tracking your shipments in order to ensure a that all your boxes are delivered. We respect the GDPR norms and will destroy your data at the end of the multi-destination devliery.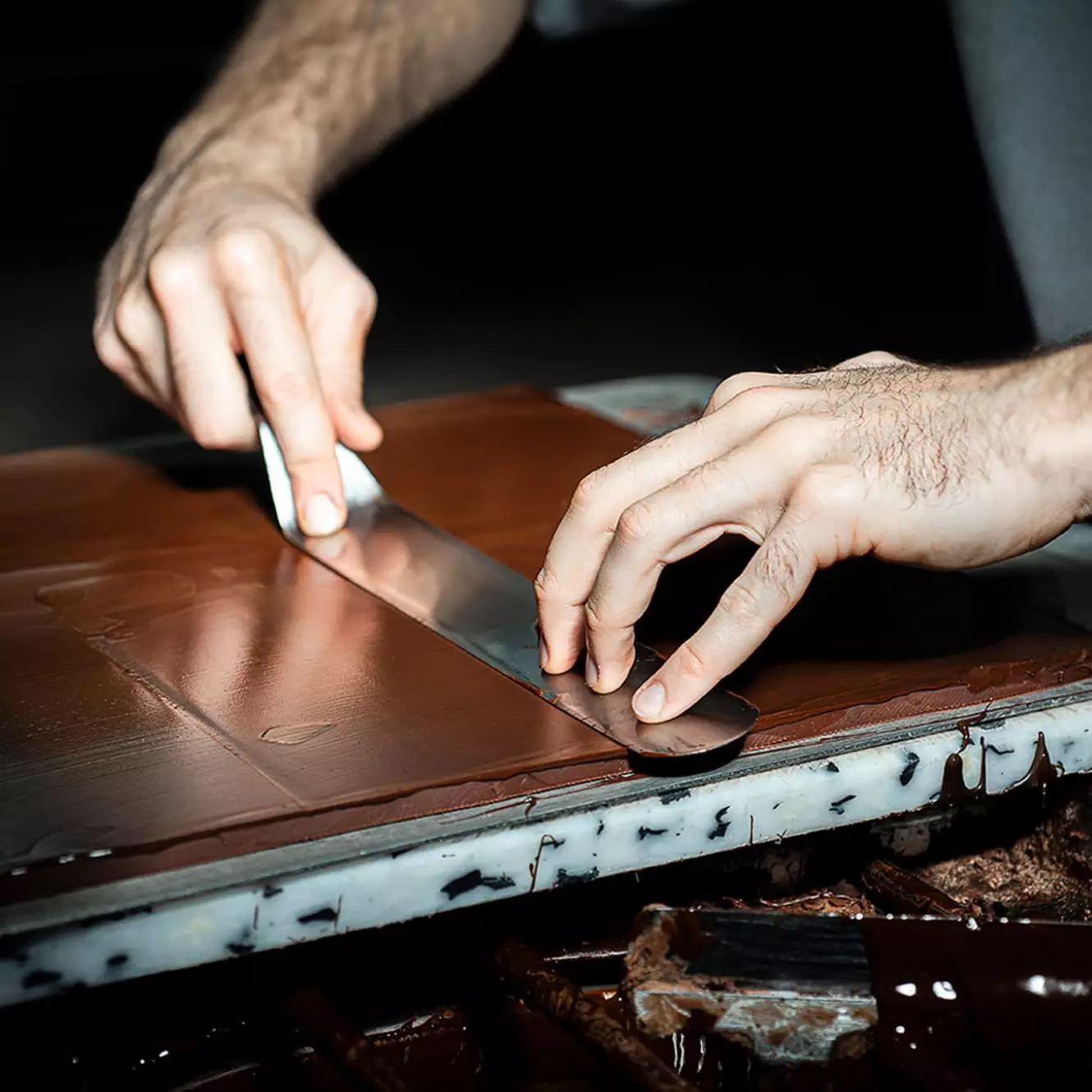 At the beginning: the product

Passionate about the quest for the essential, the chocolate makers select the cocoa beans for their purity as well as for the personality of each cru.

Each origin meets precise specifications: the beans come from small, committed and fair trade farms, they are grown in a sustainable environment that respects biodiversity and the indigenous and ancestral varieties of cocoa.

Working as close as possible to the raw product, our recipes do not contain any additives, coloring or preservatives.
From bean to bar: a French artisanal know-how

Le Chocolat Alain Ducasse holds the label "Entreprise du Patrimoine Vivant" (The Excellence of French know-how). Issued by the French State, this label aims to reward small and medium companies emblematic of French industrial or artisanal excellence. It highlights the high added value of manufacturing "made in France".
Our sustainable commitments

Chocolat Alain Ducasse is very attentive to the impact of every step of its activities. Made in France, our packing materials are made of 90% recycled and recyclable paper sourced from European forests. We also favor biodegradable waste — for example, the cocoa bean skin is redistributed to farmers or to the Paris city government to become fertilizer.