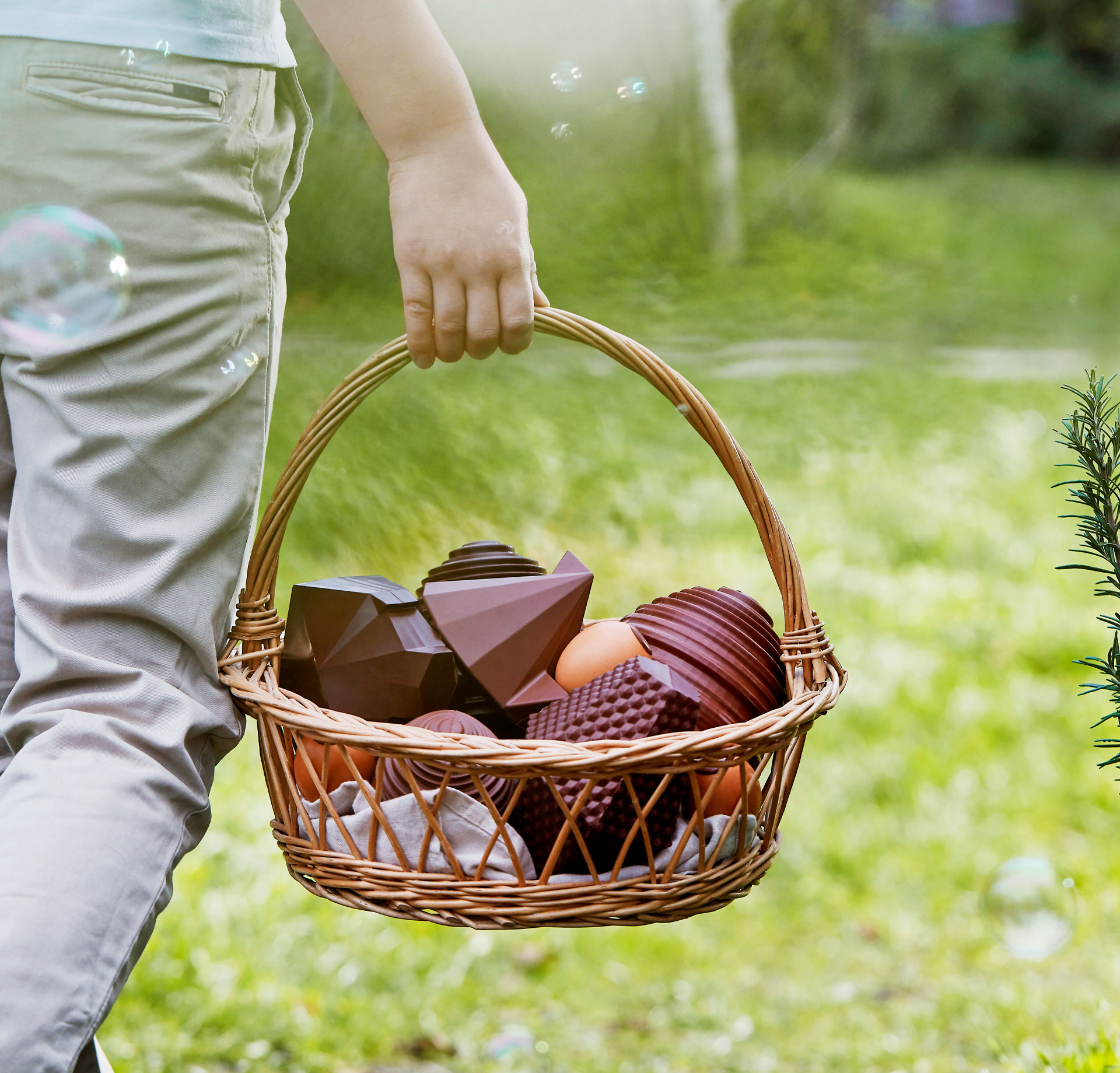 Easter at the farm!
Explore the delightful and original creations of our chocolate bestiary: Piggy, Cockerel, Lamb and Hen. Our Easter essentials are back: Graphic eggs, bunnies and treats with their almond, hazelnut and coconut pralinés...to offer or to offer oneself, our creations are available for delivery.
The most fragile ones are only available for delivery by courier in the Paris area or for collection in our stores.
SUCCOMB
The Grands Champs Shop  
The Manufacture des Grands Champs opens its doors! Located in the 20th arrondissement of Paris, this second manufacture offers our artisanal chocolate craftsmen a new space to transform the finest cocoa beans into exceptional chocolate.  
Find the whole range of chocolate as well as a selection of our unavoidable biscuits.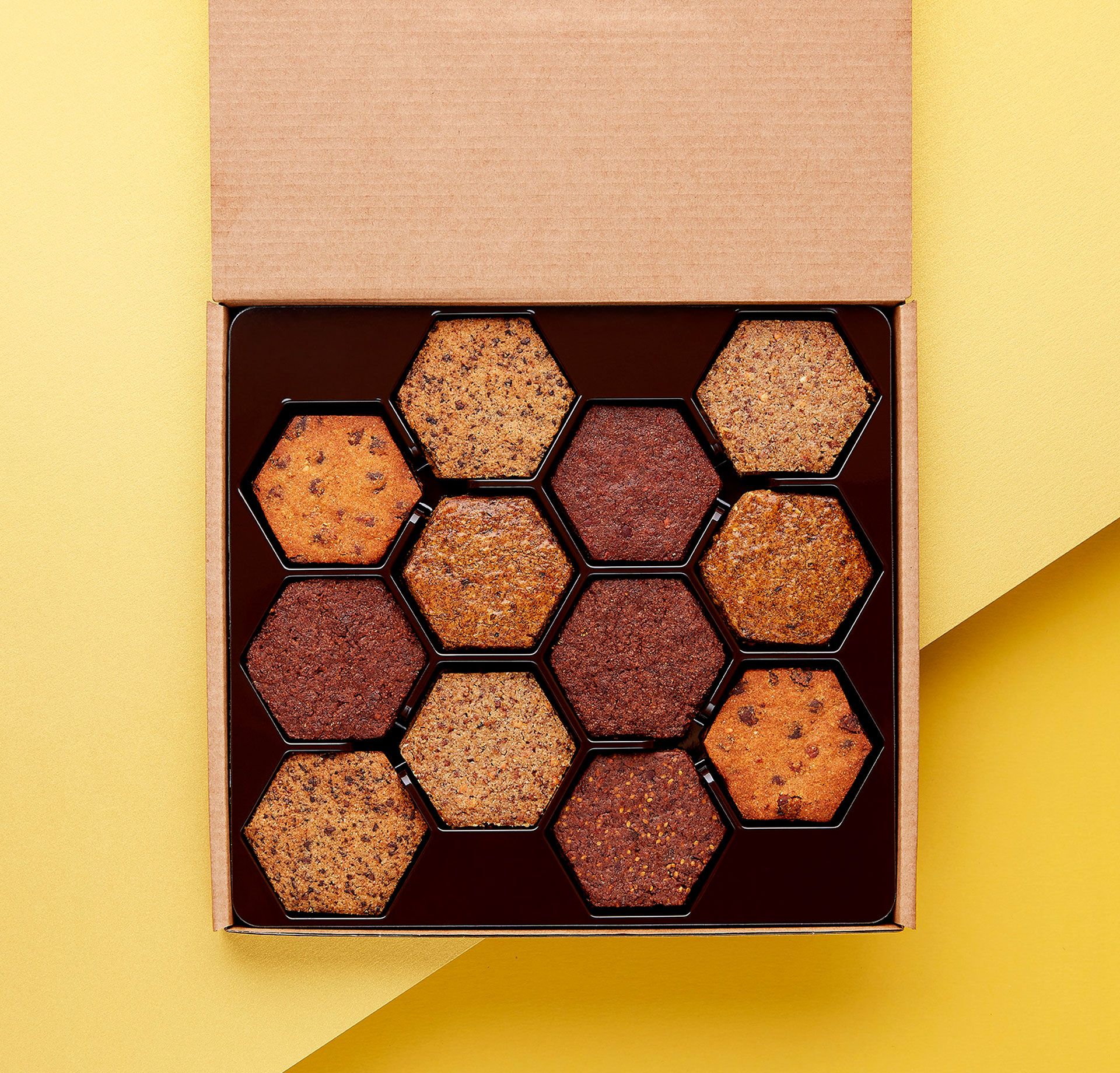 Le Biscuit Alain Ducasse available for delivery!
Next door to the Chocolate Manufacture, the Biscuit Manufacture now ships some of its creations all over France! Order our delighful biscuit bars, as well as a selection of gift boxes. Explore the variety of flours used by our chef Flora Davies and her team: rye, corn, wheat, but also chickpea or buckwheat! Perfect for a moment of sharing, our boxes are the ideal gift to offer... or to treat yourself.
discover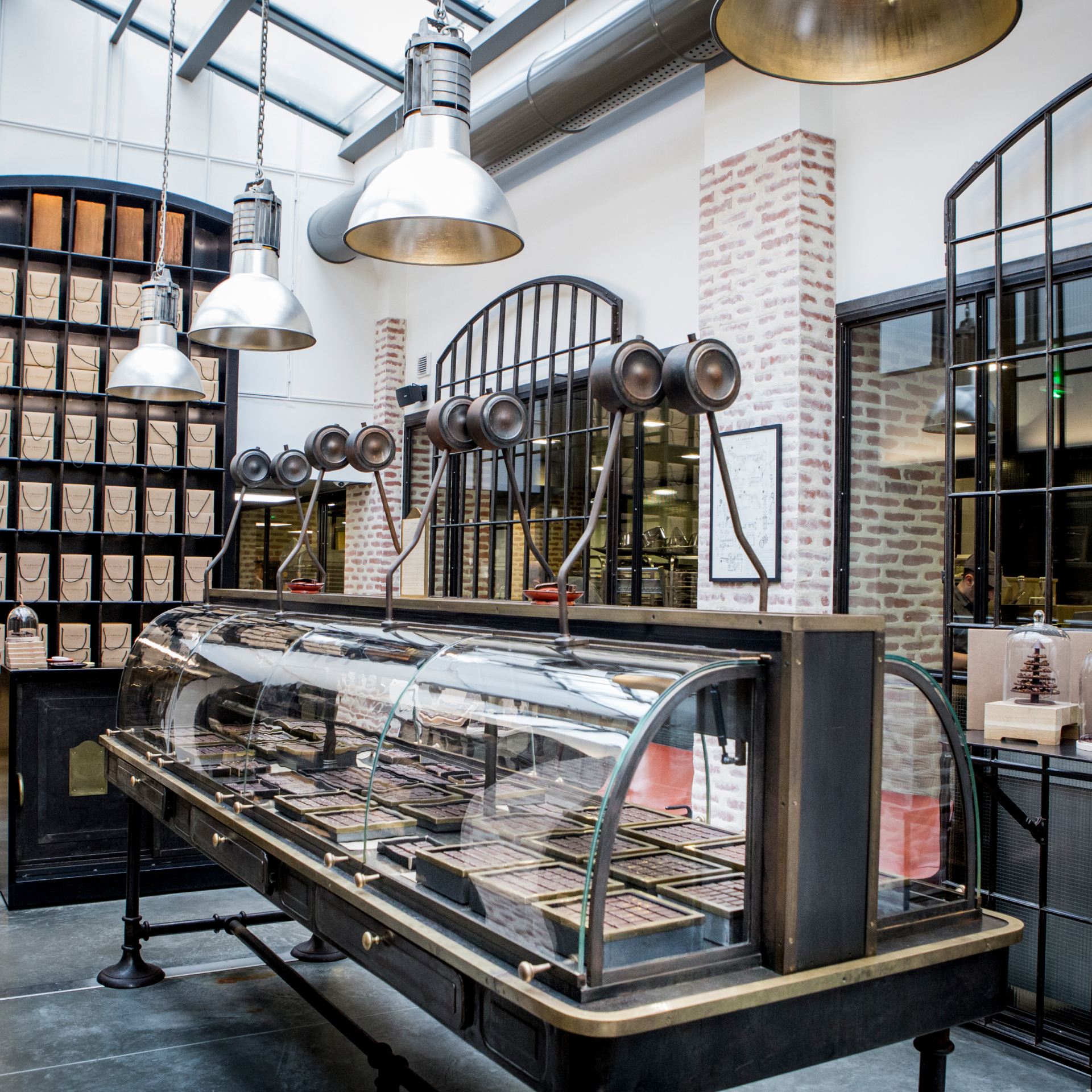 Our Stores
Discover our Manufacture, Comptoirs & Corners for a gourmet moment or for Click & Collect.

"From bean to bar"