Orders are shipped only on Tuesdays and Fridays during the first two weeks of August
Free delivery over 50€ in France and 150€ in EU. Due to high temperatures, international deliveries are suspended.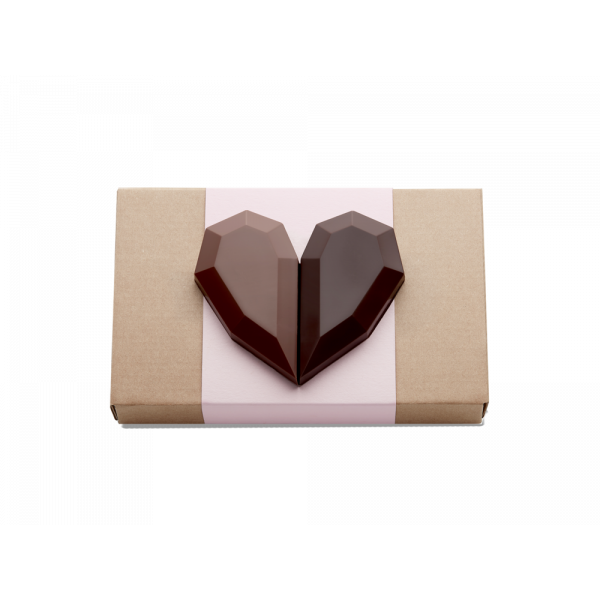  
Valentine's Day Heart
75g
1 + 1 = 1
A unique, generous and gourmet object made up of two morsels to share. The first is made from an almond praliné coated in dark chocolate; the second from a hazelnut praliné coated in milk chocolate. Together, they form the heart of our Valentine's Day Heart.
A creation by Pierre Tachon
You may also like
"Like a mollusk clinging to its rock…" The milk chocolate Crab-Rock basks on its hexagonal bar. It hides in...

Carved scales, streamlined shapes, our April Fool's Fish. It is garnished with French-style Easter treats...

Xochiquetzal, the Aztec goddess of Chocolate has casted a spell in this new Christmas box!Set sail for...